With Guest Sondi Sepanuk
Sondi Sepanuk is a friend and mom who was frustrated by allowance programs that didn't work for her family until we discussed a different approach that immediately made sense to her. We examine what didn't work before, what's working now and why.
In our wide-ranging discussion, we consider many different topics, including:
Decoupling chores and allowance
Discovering the thrift store
How the new approach is "future-forward" and like training for life
The excitement of seeing her kids thinking ahead
Why begging for money stopped
How long between implementation and seeing the effects
Why asking your friends how to set up an allowance system might not make sense
Opportunity costs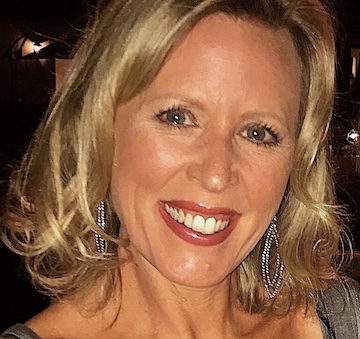 We also discussed an investment program that she hasn't implemented and that my wife and I have just begun with our 14- and 12-year-old kids,
www.stockpile.com
. I learned about Stockpile at the FinCon conference in Dallas last year and thought it might be a good way to introduce our kids to stock ownership through investing in fractional shares. Note: This is not an endorsement of Stockpile. We are not affiliated with the company. I just wanted to include this reference in the show notes because I think the program is an interesting way to introduce kids to investing.
SHOW NOTES
Getting started with a non-chore-based allowance system [2:50]
How Starbucks can teach kids to stretch money and make choices [9:15]
Adjusting to a new allowance system [13:11]
The Share jar and charitable giving [17:26]
Different allowance personalities [21:43]
Saving versus investing [23:38]
Sondi's specific allowance routine [24:31]
Needs versus wants [27:29]
Allowance review and adjustments [33:41]
Additional money responsibility [35:46]
Intangible expenses [38:52]
Tying chores to allowance and other methods [39:47]
The "why" behind the process [44:05]
Changes in the way Sondi and her family look at money [45:34]
Money empowerment and control [51:50]
Education and studying abroad as investments [52:28]
Money-smart successes [55:48]
Stockpile and investing [56:51]
Promoting charitable giving [57:40]
"Save smart. Spend wisely." [59:43]
I hope you enjoyed this episode of
The Art of Allowance
Podcast.
Please subscribe to our show to allow me to have additional conversations with parents and discover new ideas to help us all raise money-smart, money-empowered kids.
You can find out more about our movement at themoneymammals.com/aoa
as well as
download a sample
or get a copy of my new book, The Art of Allowance. You might also want to check out
The Money Mammals
, our program to get your children excited about money smarts when they're young. Until next time, I wish you and your family well as you journey forth. Thanks for listening.