With Elizabeth Odders-White
In this episode, I talk with Elizabeth Odders-White. Elizabeth is a researcher from the University of Wisconsin-Madison who has recently struck out on her own to provide coaching and consulting services. She co-authored the most comprehensive youth financial literacy research review to date, and she brings her incredibly thoughtful approach to our discussion. Elizabeth talks to us about financial well-being, the importance of scaffolded practice and how we might change the money conversation with our kids from "we can't" to "we choose not to."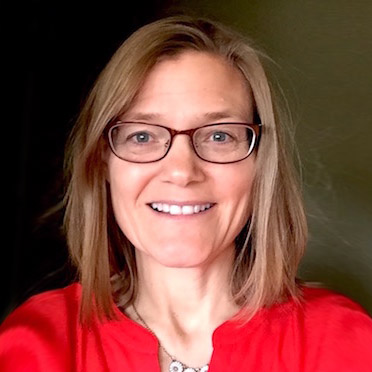 "It's not rocket science. [With] a little bit of intention, maybe some slight tweaks, we can really help our kids."
-Elizabeth Odders-White
Here are just a few of the topics that we cover:
Elizabeth's paper on youth financial literacy, commissioned by the Consumer Finance Protection Bureau (CFPB), was an invaluable resource for me when writing

The Art of Allowance

.

What it means to strive for financial well-being

Not comparing your financial situation to others (Watch out for trying to "keep up with the Joneses.")

Discussing the concept of trade-offs with your child

Executive function and its role in the development of money smarts in the young child

The importance of learning delayed gratification early and its correlation with successful outcomes later in life

Scaffolded practice appears to show benefit.

Financial socialization — and conversations — appear to be important factors in raising money-smart kids.

Her thoughts on investing (and in particular, stock picking) are illuminating. If you want to know more about the role luck plays in investing, then I strongly recommend Daniel Kahneman's book

Thinking, Fast and Slow

.

The importance of teaching our kids to seek out trusted sources for financial information (hint: another big benefit of opening up a money dialogue with your kids from a young age)

Her parenting "aha" moment: Explaining, "We choose not to spend our money that way." instead of stating, "We can't afford that."

The importance of reflection and changing your mind when it's appropriate

Get the

Consumer Finance Protection Bureau

resources here.
Connect with Elizabeth on her website. While you're there, don't forget to check out her inspiring words.
Please subscribe to our show to allow me to have additional conversations with parents and discover new ideas to help us all raise money-smart, money-empowered kids. You can find out more about our movement at themoneymammals.com/aoa as well as download a sample or get a copy of my new book, The Art of Allowance. You might also want to check out The Money Mammals, our program to get your children excited about money smarts when they're young. Until next time, I wish you and your family well as you journey forth. Thanks for listening.