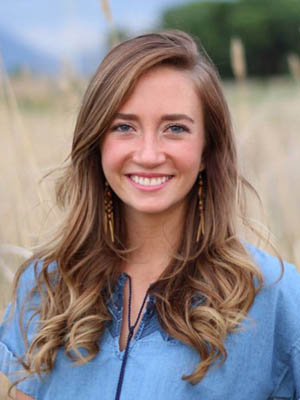 "One of, if not the main way, that kids learn about money is through actually practicing themselves."




Ashley LeBaron
This episode of The Art of Allowance Podcast features Ashley LeBaron, a researcher in Family Studies and Human Development at The University of Arizona. Her research focuses on family finance, including couple finance and financial socialization.
Below is a sampling of the topics we discuss:
A University of Arizona article highlighting Ashley's work as well as the corresponding academic research paper (Reading the paper itself will help you grasp the leap from discussion and modeling to experiential learning in the area of financial socialization.)
Ashley's "A ha!" moment after listening to her fellow Millennials' feelings of hopelessness and powerlessness
Financial socialization: "the way that we come to have the behaviors and values that we do"
Understanding "relative mistakes" matters.
Kids feel the financial stress whether you discuss it or not, and not talking about finances can make matters worse.
Grades' being de-motivating (as discussed in Daniel Pink's Drive: The Surprising Truth About What Motivates Us)
Decoupling chores and allowance
Making kids aware of their own values and goals
Giving and gratitude
Ashley's book recommendations: Bernard Poduska's For Love & Money and Ron Lieber's The Opposite of Spoiled
Ashley's contact information: Google Scholar, The University of Arizona and lebaronashley@gmail.com
You can listen to our conversation on iTunes, Spotify, Stitcher or Radio Public.
If you enjoyed this episode, then be sure to check out my discussion with SRCD Director of Science Chuck Kalish, which also touches on the concept of financial socialization.
My conversation with fellow researcher Elizabeth Odders-White also includes great information on the related notion of scaffolding.
SHOW NOTES
A bit about Ashley and her research [4:46]
How Ashley got into family finance by accident [5:25]
The Millennial financial frustration [7:22]
Ashley's definition of the term "financial socialization" and why this concept is so important [10:08]
Parents as the main socialization agents [11:18]
Financial mistakes and their relative impacts [13:23]
Two main financial socialization methods [15:52]
Experiential learning, financial socialization and self-regulation [16:44]
Spending versus spending wisely [21:18]
The trifecta of discussion, positive modeling and experiential learning in financial parenting [22:34]
Demystifying parents' positive modeling concerns [23:18]
Experiential learning sources and motivation [28:23]
Top money habits that kids should learn [35:07]
Cleaning up the money conversation [38:46]
What "money empowered' means to Ashley [41:02]
The best lesson Ashley learned from her parents about money [41:24]
Ashley's message: "Live intentionally, and be kind." [42:31]
Favorite books about financial socialization and couple finance [43:21]
How to find Ashley on the Web: a lesson on Google Scholar [44:27]
Please subscribe to our show to allow me to have additional conversations with parents and discover new ideas to help us all raise money-smart, money-empowered kids. You can find out more about our movement at themoneymammals.com/aoa as well as download a sample or get a copy of my new book, The Art of Allowance. You might also want to check out The Money Mammals, our program to get your children excited about money smarts when they're young. Until next time, I wish you and your family well as you journey forth. Thanks for listening.