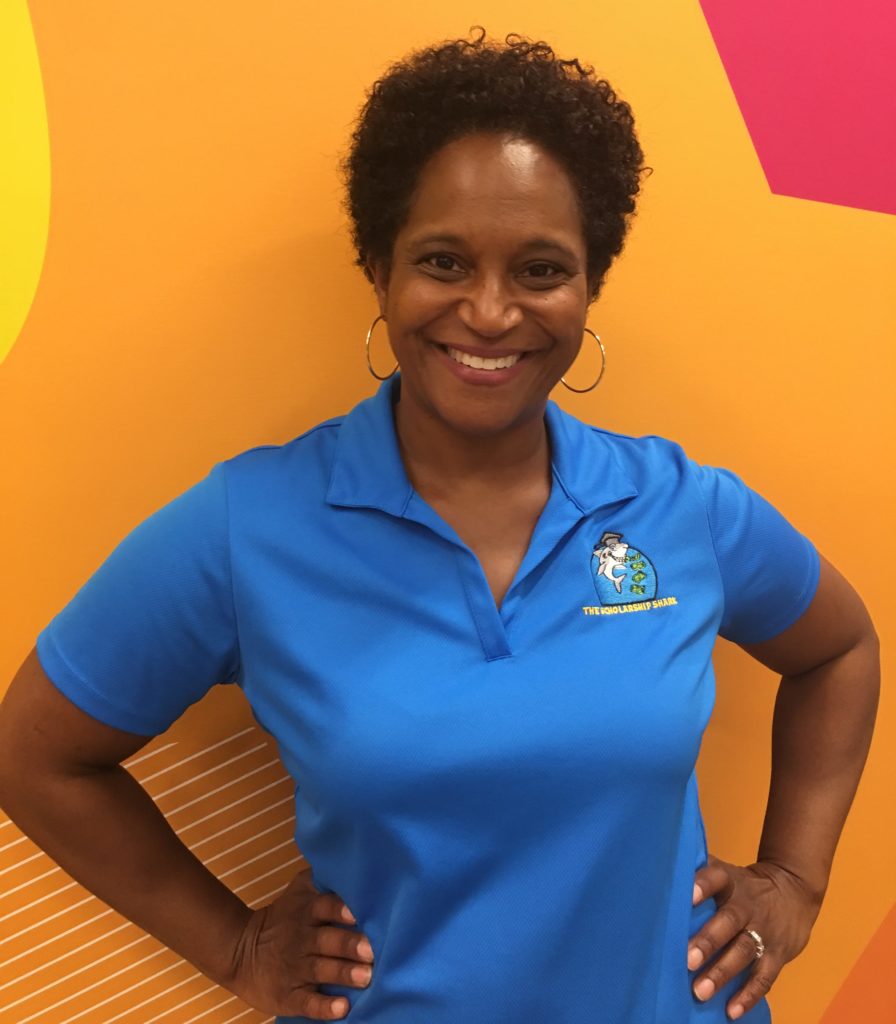 "If you want to spend the next four years of your life in a place, you have to […] really put a lot of thought into that kind of academic environment where you're going to thrive as a young person."
– Pam Andrews
Worried that you're sinking more than swimming when it comes to the college admissions process? Then let this episode of The Art of Allowance Podcast, featuring Pam Andrews, serve as your life preserver. Pam is a mother of four as well as a college admissions coach and scholarship strategist. She focuses on having money conversations with students to help them build smart college lists that emphasize not only gaining acceptance to desired institutions but also having their higher education paid for via need-based and merit-based aid. In fact, she's helped her clients win over a million dollars in scholarships! Pam also assists parents and students in navigating the college search waters via a podcast called The Scholarship Shark. (How appropriate since Shark Week just ended!) During our discussion, we address many particulars of the college admissions process, including beginning the college conversation, filtering and finding schools as well as determining parent and student contributions. Overall, I believe you'll find this episode packed full of great, actionable information.
SHOW NOTES (Find what's most interesting to you!)
Looking to continue the college conversation? My discussion with CEO and Fulbright Scholar Dave Hanley offers even more scholarship resources and tools.
Still trying to understand FAFSA? Personal finance columnist and CNBC personality Kelli Grant will give you the low-down during her episode.
Wondering if a 529 plan is right for you? Tabitha Thurman, and Oklahoma-based financial literacy educator, helps to demystify this savings plan for college. Be sure to check out her recommended SEC Investor Bulletin as well.
If you like this podcast, then please give us a review and subscribe to the show. The Art of Allowance Podcast is available on iTunes, Spotify, Stitcher or Radio Public. Subscribing is free, and it will help me produce more enriching content for you to enjoy. Thanks!
You might also want to check out The Money Mammals, our program to get your children excited about money smarts when they're young. Until next time, I wish you and your family well as you journey forth. Thanks for listening.