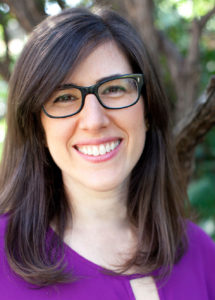 "Be flexible, and be creative."
— Lucy Rimalower

Are you wondering how best to talk to your kids during a crisis?
With coronavirus and COVID-19 dominating our lives, I thought it would be helpful to take a slight detour with this episode and talk to an expert about how we can have better conversations with our kids in the midst of a crisis.
My guest on this special episode of the podcast is Lucy Rimalower. Lucy is a licensed Marriage and Family Therapist practicing in Los Angeles. She works with individuals and families addressing anxiety, parent-child communication and women's issues. She also provides crisis response consultation. She's an ideal guest to help us improve the quality of conversations we're having with our kids as we navigate this pandemic.
Links (From the Show)
Show Notes (Find what's most interesting to you!)
Lucy sees a possible silver lining in the current crisis. [4:11]
How to talk to your 5- or 6-year-old about what's going on during this crisis [5:30]
Lucy emphasizes the importance of asking good questions to suss out what children know or perhaps misunderstand. [7:43]
The importance of being reassuring in the midst of uncertainty [8:20]
We should be prepared for this to be an ongoing conversation with our kids. (Sound familiar?) [12:12]
Lucy suggests that we enlist art or find ways to connect from the days before technology. [12:45]
Embracing technological communication can still be meaningful, though, in reducing isolation. [15:35]
How to talk to your kids about why you may not be seeing elderly relatives to keep them safer. [16:47]
When being a parent intersects with being a person, it's important that we parents find some time to take care of ourselves. [19:17]
Lucy's one key takeaway — as a parent, make sure that you're taking care of yourself. [22:35]
How to be a "non-anxious presence" [23:11]
Talking with our kids about our decreased ability to purchase food discretionally (or, in worse cases, true food insecurity) [26:00]
Lucy suggests "town meetings" to check in and be explicit about family values, particularly with older kids. Get them to participate! [30:10]
Dealing with tweens' and teens' social media usage, texting, etc. — monitoring or not to gauge both the tenor of their conversations and the information being shared [34:42]
This is a great moment to cultivate resilience in our kids. [43:35]
Disclaimer
This discussion is not medical advice, nor is it a substitute for mental health treatment. Please seek medical attention for any symptoms of coronavirus. If you're concerned that you or your children are experiencing compromised mental health, then please contact your primary care physician or insurance provider for local referrals.
Please Subscribe
If you like this podcast, then please give us a review and subscribe to the show. The Art of Allowance Podcast is available on iTunes, Spotify, Stitcher or Radio Public. Subscribing is free, and it will help me produce more enriching content for you to enjoy. Thanks!
You might also want to check out The Money Mammals, our program to get your children excited about money smarts when they're young. Until next time, I wish you and your family well as you journey forth.
Thanks for listening.
John