We get so much free stuff.
Pens. T-shirts. Bulging-eye monkey key chains.

But is anything really free?
"The more things we desire and the more we have to do to earn or attain those achievements, the less we actually enjoy our lives – and the less free we are."

— The Daily Stoic
That monkey key chain might not have cost any money, but it does take up physical space in that drawer of crap you're eventually going to have to empty. Of course, the danger isn't in the one tchotchke. It's in the compounding mental load that comes with the accumulation of stuff.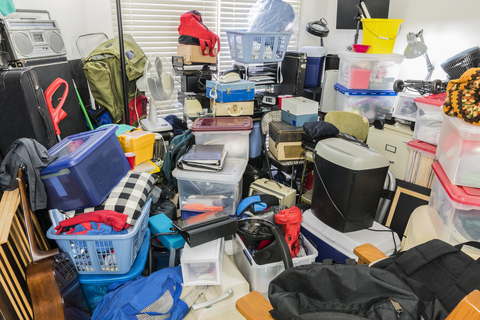 Try to imagine what this feels like in your brain.
Free steals from the valuable.
Costa Rica
My wife and I were in Costa Rica on a sales junket. Our hotel offered what sounded like a great deal — get free travel points for listening to a 90-minute timeshare pitch. We surely knew we'd get the hard sell, but we thought we'd come out on the other side with enough points for a free stay.
Two hours later, we'd been psychologically worn down. The sales team's timeshare pitch even sounded like an excellent investment. Like many gullible travelers before us, we went in thinking, "Let's get in, get out and get our points." We misunderstood the obvious. The pitch was designed and scripted to manipulate people just like us — freebie-seeking skeptics with a latent desire to own oceanfront property.
When we came to our senses, we realized just how much time we'd wasted in lovely Costa Rica. Time we could have spent swimming, reading or lounging at the pool. We were missing out on our current vacation to get a free future one. Incidentally, the miles turned out to be just under what we'd need for another stay. We never used them.
Free is never free.
Subscriptionville
My daughter is on our Apple Family account. One time I noticed a $4.99 charge from her account — for a free trial that had just ended. It ended in my paying for the service for the month. Of course, when I deducted that amount from our shared debit card account, she was less than thrilled with the outcome.
The frictionless ability to try almost any new software is appealing. You can try it free for one or two weeks. Some companies offer free trials for a month. HBO Max even gives you six months free! Of course, these services rely on your either building a habit or forgetting altogether that you committed to pay at the end of the trial period.
It's because we now live in Subscriptionville that I deducted that $4.99 rather than ate the charge. My daughter needed to realize that a company offering a free trial isn't intending to make zero dollars from the transaction.
Black Gold
The free elephant in the room is social media. Netflix's documentary The Social Dilemma brought attention to a simple truth — these "free" services are converting our attention (our minds) into dollars.
Think of these platforms as oil derricks drilling into our brains for black gold.
The endless scroll may be the most significant time thief devised by humans. And we've made some doozies: television, videogames and (for you of a certain age) the Flying Toaster Screensaver.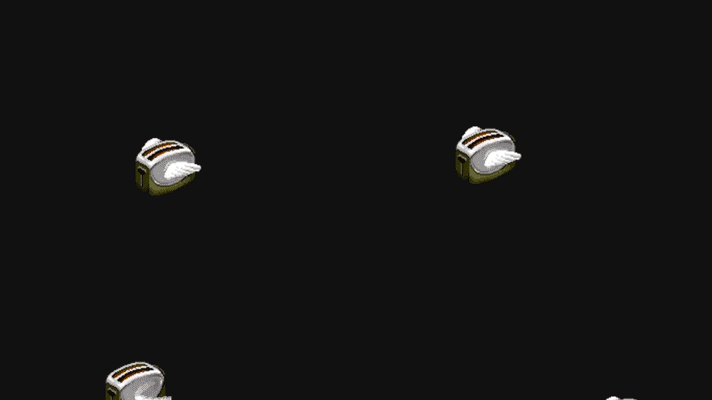 "The ones who are manipulated, meaning you, are the product, not the customer."

— Jaron Lanier, Ten Arguments for Deleting Your Social Media Accounts Right Now
Sure, social media offers value — connection with others, giving voice to the politically underrepresented, discovering that the Museum of Ice Cream is really a thing.
But before we go down another rabbit "scroll," click to accept an invitation to another complimentary webinar, sign up for another software trial or mindlessly grab another trade show tchotchke, we should consider the cost.
" 'Nothing,' the General muttered, 'is ever so expensive as what is offered for free.' "

— Viet Thanh Nguyen, The Sympathizer
Perhaps it's worth asking ourselves the question:
How much does free cost?
John
Images credits:
Keychain Monkey by kimmytasset of picsart.com
Hoarding Photo 140752246 © Trekandshoot – Dreamstime.com
Flying Toasters (1989) by Jack Eastman and Patrick Beard. Image courtesy of Het Nieuwe Instituut