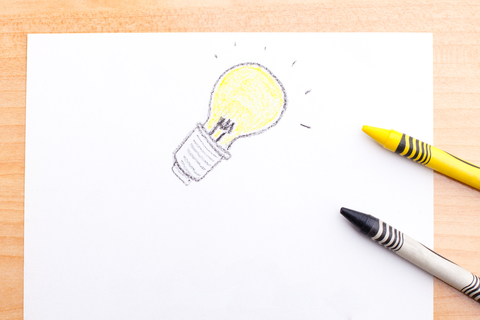 Financial education for kids continues to pick up steam. With so much attention directed to the subject, you'd think more folks in the B2B space, where we also operate, would get it. I am very fortunate; I talk to bright marketers every day about educating preschool- and elementary-age kids and their families about money smarts.
There isn't one of them who don't recognize the importance of starting early. And, as you might imagine, these same folks are also looking for great credit union and bank marketing ideas.
So if they KNOW that starting early is important, and they've seen that parents are looking for help, why is it that they don't immediately launch a meaningful youth program? To be sure, many institutions are providing materials for teens and young adults (and even some elementary-age kids) through the schools.
And yes, driving awareness in this way is important. But that is only ONE small piece of the puzzle. Where it really matters – where habits are made – is with the families. Marketing on the consumer level isn't always in the public's interest, but when it is, like it is in providing financial education for kids, marketers must make a move.
With such a clear choice, I realized that WE needed to do a better job of helping the marketers make their cases to the decision makers. We needed to help them help the decision makers understand that a youth program is about more than just opening up a few youth accounts.
That's not going to excite director- or C-level folks. But these folks certainly know that marketing is about differentiation: making THEIR brand stand apart from the others. That's why we drafted our recent key white papers: to help everyone understand the potential impact of a strong youth program for their communities. To be sure, we highlight how our program addresses the issues in providing meaningful financial education for kids. But the crux of what these white papers offer is a recipe for credit union and bank marketing programs to connect with families in the communities they serve.
Of course, marketers can choose to keep offering the same slightly tweaked versions of the same marketing mix that everyone else is offering. But are folks really going to hear ANOTHER message about a new mobile banking platform or lower loan rates?
John