"Working to help parents raise money-smart kids."
Hi!
Releasing a new Art of Allowance Podcast episode is always exciting. I think you're going to enjoy my latest conversation.
In addition to the podcast, this week's edition of 3 Ideas to Share and Save features musings on the benefits of failure and concludes with thoughts on institutional likeability for the credit union folks in the crowd.
— 1 —
Be Boring: I've wanted to invite Chris Browning of Popcorn Finance on my podcast for awhile, not only because I've appeared on his show (He has one of the great podcasting voices.) but also because he's an advocate of boring investing, a concept that I'm trying to get my kids to embrace and which I wanted to share with you.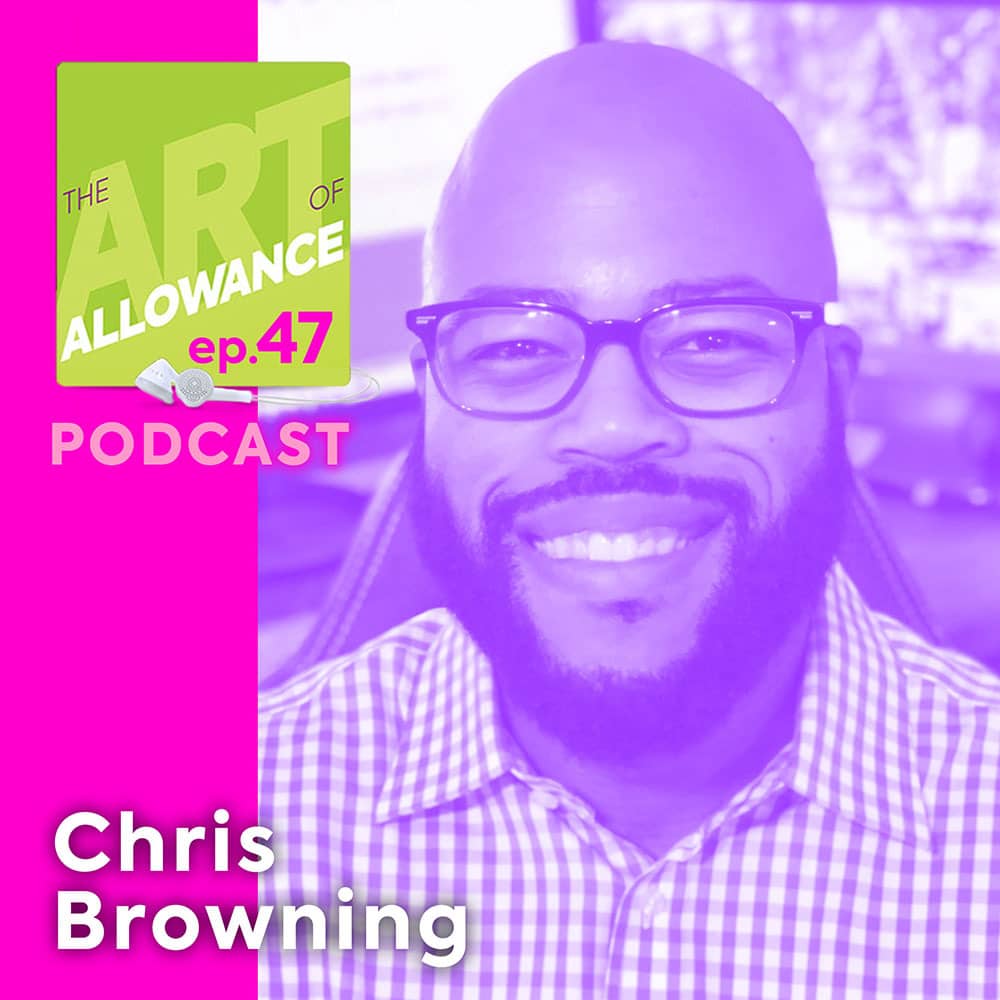 "Just be okay with the fact that this part of [y]our life does not need to be exciting." — Chris Browning
Morgan Housel points out in his wonderful book The Psychology of Money that we should consider reasonable versus coldly rational approaches to money. We are humans and are often anything but rational. The boring approach is rational. By definition, it's boring.
It's reasonable to allow for indulgences like risky investing if we emphasize to our kids that they should assign only a small percentage of their investing dollars (10% or lower is a good guide.) to more fun (aka risky) investments. If doing so gins up interest, then it's probably worth the risk.
And if you're concerned about the fail, then read on.
— 2 —
Find Failure: Back to Morgan Housel. He underscores a point I've made repeatedly in this newsletter and on my blog — that being money-smart comes from experience.
"Everyone has their own unique experience with how the world works. And what you've experienced is more compelling than what you learn second-hand." — Morgan Housel
As Housel points out, "No one makes good decisions all the time. The most impressive people are packed full of horrendous ideas that are often acted upon." And that's the impressive people. It's certainly reasonable (There's that word again.) for parents like us to blanch at errors (I do all the time.), but it's our job to pave runways for our children on which to make mistakes safely so that they can learn.
Teaching wunderkind Ana Lorena Fabrega explains "The Art of Failure" in this post, concluding the following:
"We don't want our kids to fail to find work, meaning, or happiness in life, for example. That's catastrophic failure — and we should help them avoid it at all costs. The best way to avoid catastrophic failure as an adult is to make lots of small failures as a kid." — Ana Lorena Fabrega (aka Miss Fab)
Now let's move from failure to likeability.
— 3 —
You Really, Really Like Me: We work with some amazing partner credit unions to help them help parents like you. It's important for credit unions to be likeable, and this post tells us institutions must be friendly, relevant, empathetic and real.
Examples of such credit unions include SECNY, who offers The Money Mammals program and goes into local libraries to spread the money-smart message, and Georgia United Credit Union, who puts the program front and center on its site and provides parents the opportunity to help set up kids for long-term success.
BTW, our wonderful partner, Louisiana Federal Credit Union, was hit hard by Hurricane Ida. You can join us in supporting the team with a donation via PayPal (using relief@louisianafcu.org).
One thing I discovered by hosting a number of teen panels over the course of the past year and a half is that Gen Zers don't automatically associate the likeability traits above with credit unions, as many adults do. Heck, most teens don't even know what a credit union is.
Reputation must be earned with this new generation, and there are huge opportunities to connect with its constituents. I wrote a recent white paper with Shari Storm about how credit unions can do better.
I hope you found these 3 Ideas to Share and Save useful.
As always, remember to enjoy the journey.
John, Chief Mammal
P.S. Please consult with a financial or investment professional before engaging in any decisions that might affect your own financial well-being.
​Like what you just read? You can sign up for the newsletter here.