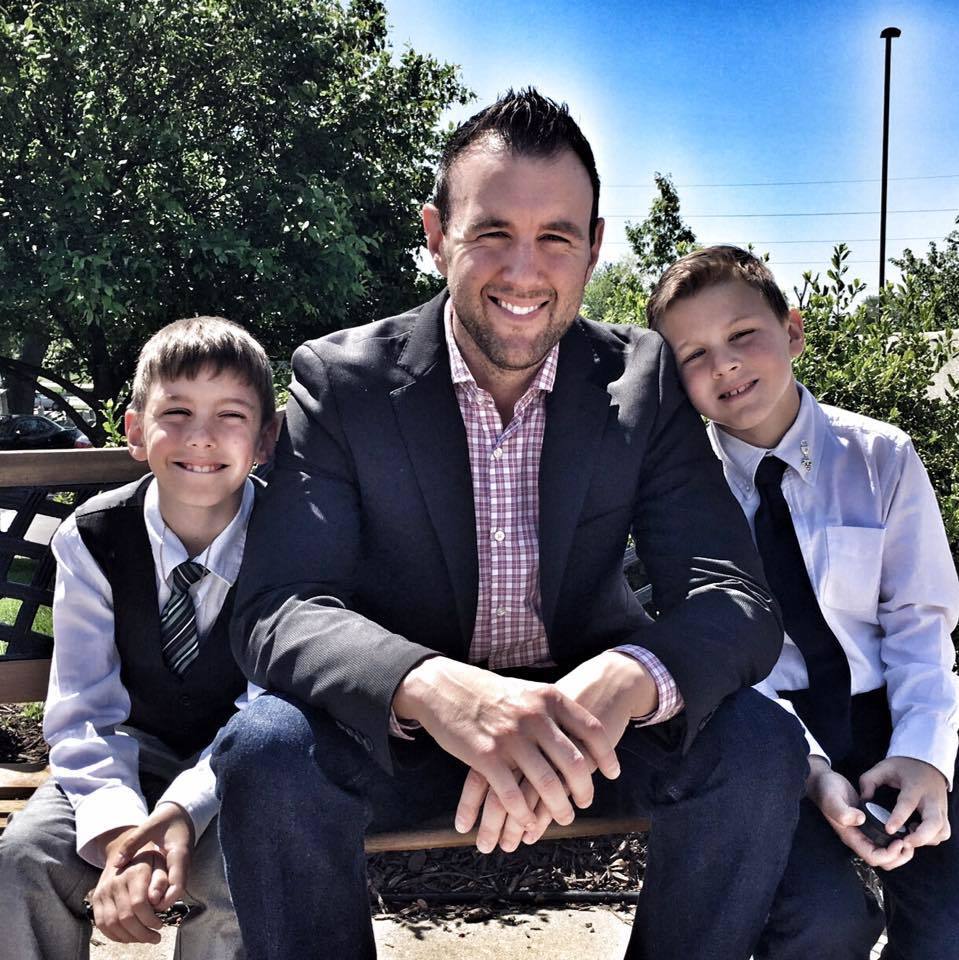 "When you give people good information, they tend to make better decisions."
-Larry Hagner
Are you interested in changing up your tween's or teen's allowance program but worried about giving him too much money responsibility too early? Then be sure to tune in to my latest episode of The Art of Allowance Podcast featuring Larry Hagner. Larry interviewed me on his popular Dad Edge Podcast last year and also invited me to speak to his dad mastermind group. In our discussions, Larry challenged me (in a good way!) about chores and about the amount of money children should receive as allowance. Our conversations ended with his adjusting his own allowance program, and he shares how those changes are working for him during this episode. We also delve deeper into kids and money, as Larry, a father of four boys, is quite experienced when it comes to family finances.
SHOW NOTES (Find what's most interesting to you!)
How being the father of four boys makes Larry "absolutely crazy" (My mom can relate; I'm one of four boys myself.) [2:58]
An introduction to the Breakthrough Allowance and how Larry set it up for his two oldest kids [5:43]
The struggle with sharing [7:56]
How a clown costume can become a valuable lesson on sharing, saving and spending smart [10:25]
The value in asking for discounts and bargain shopping [16:14]
Some difficulties of the Breakthrough Allowance [19:47]
Fortnite as a lesson on opportunity costs [22:54]
The importance of conversations in facilitating personal finance skills [33:50]
Money empowerment and knowledge [35:48]
"Experiences over stuff": investing in experiences versus things [36:24]
"Be comfortable being uncomfortable." [38:10]
Larry's book recommendations: Financial Freedom by Grant Sabatier and Unbeatable Mind by Mark Divine [39:07]
Some thoughts on the scarcity mindset and spending (According to an adage attributed to Dave Ramsey and appearing in the film Fight Club, "We buy things we don't need with money we don't have to impress people we don't like.") [41:32]
Finding Larry on the web and joining The Dad Edge Alliance, Larry's elite mastermind group [47:23]
Still wanting to know more about the importance of conversation and intentionality? My podcast featuring Arizona-based financial coach Kelsa Dickey might be worth a listen.
Searching for more practical examples of the $100/month Breakthrough Allowance? Mom Melissa Disharoon's experience is a good place to start.
Interested in exploring the concept of spending lavishly on something that can improve your quality of life? My conversation with Harvard researcher Ashley Whillans could be for you.
If you like this podcast, then please give us a review and subscribe to the show. The Art of Allowance Podcast is available on iTunes, Spotify, Stitcher or Radio Public. Subscribing is free, and it will help me produce more enriching content for you to enjoy. Thanks!
You can find out more about our movement at theartofallowance.com as well as download a sample or get a copy of my new book, The Art of Allowance.
You might also want to check out The Money Mammals, our program to get your children excited about money smarts when they're young. Until next time, I wish you and your family well as you journey forth. Thanks for listening.