The Holidays are here and we can help you shift the focus from things to experiences and rituals with great advice from New Dream
In this episode, I talk to Guinevere Higgins and Kelley Dennings of New Dream. New Dream is a non-profit whose mission is to empower individuals, communities and organizations to transform the ways they consume to improve well-being for people and the planet.
Guinevere is the Director of Strategic Partnerships at New Dream. She is an ardent believer in the ability of individuals and communities to take action and ownership to make positive change. She finds the strategic partnerships necessary to support transformational activities on the community level.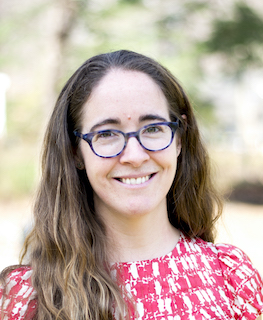 "We can be empowered to say no to all the consumer messages."

-Guinevere Higgins
Kelley Dennings spent 15 years in the recycling industry and now works with the Center for Biological Diversity, focusing on consumption's effects on wildlife and habitat. She works at the intersection of health, environment and social change, and serves on New Dream's Advisory Council.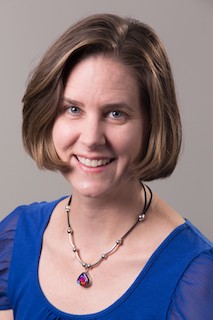 "The gift of time can be the most valuable."

-Kelley Dennings
We are releasing this episode during the Holidays because the focus of much of our discussion is about how to enjoy a season with more fun and less stuff. Also, a quick note. I should have had Guinevere step away from the mike a bit as her voice distorts from time to time. Entirely my bad, but this episode has so much good stuff that I hope you can ignore this production issue and enjoy the content.
SHOW NOTES (Find what's most interesting to you!)
Forecast for 2019 Holiday spending = $730,000,000,000. This is almost double what was spent in 2000. Wow! [7:20]
Guinevere discusses her family hiking ritual that has replaced the gift-giving ritual. [13:00]
Kelley's survey reveals people identify as the most meaningful parts of the Holidays. [16:00]
Guinevere points out that even mainstream business sites like Bloomberg and Forbes have highlighted the trends away from gift-giving [19:50]
Kelley discusses how her mom adjusted her own retail-oriented behaviors to accommodate Kelley's desire to focus more on valuable time than things. [21:35]
I also give props to my own family for adjusting to accommodate our desire to reduce stuff and focus on time. [23:30]
Kelley discusses the idea of "waste prevention" — tying it more to health. [27:40]
We discuss consumption and the feedback loop — dopamine hits that are only sated with the next hit, in this case buying another thing. [29:20]
Parents need to communicate more about issues like social media and kids as well as a reduction in materialism. You can listen to Jonathan Haidt on The Knowledge Project if you'd like more about social media's effect on kids. [33:13]
Guinevere explains New Dream's alternative gift fair. [35:25]
Kelley points out that experiential doesn't necessarily mean "big trip." [40:12]
How to cut back on the waste over the holidays. [42:00]
Guinevere talks about the importance of being open and ready for conversations about consumption when they come up. [50:29]
Additional resources from the show
If you liked this episode…
If you enjoyed this episode, I think you'll find my conversations with Tim Kasser and Ashley Whillans interesting as well.
Subscribe to The Art of Allowance Podcast
If you like this podcast, then please give us a review and subscribe to the show. The Art of Allowance Podcast is available on iTunes, Spotify, Stitcher or Radio Public. Subscribing is free, and it will help me produce more enriching content for you to enjoy. Thanks!
You might also want to check out The Money Mammals, our program to get your children excited about money smarts when they're young. Until next time, I wish you and your family well as you journey forth. Thanks for listening.
John