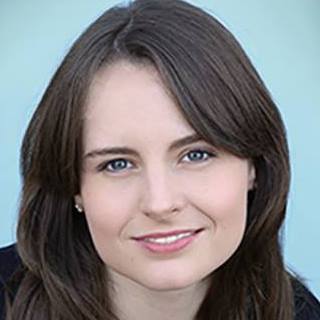 "Learning about money has the power to transform lives."
— Andrea Ferrero
How do hip hop and financial literacy go hand-in-hand?
Andrea Ferrero will gladly explain! Andrea is a co-founder of Pockets Change, an organization that uses hip hop pedagogy to change the way personal finance is taught to kids. Andrea has enjoyed over a decade of teaching students of all ages, coaching educators and designing award-winning academic programs and products. She currently holds a teaching credential in PreK – 12th Grade Multiple Subjects and two Master's Degrees, one in Educational Leadership as well as one in Curriculum and Instruction with Multicultural Contexts.
Andrea and I discuss how to help kids move from thinking they are "good" or "bad" with money to learning how to simply use money as a tool. We discuss money values and personalities, encouraging entrepreneurship and how Andrea is adapting her teaching methods to accommodate families during the COVID-19 crisis.
Links (From the Show)
Pockets Change resources
Additional resources
Show Notes (Find what's most interesting to you!)
All about Andrea [2:11]
Taking the lemonade stand to a new level: how Andrea's first teaching experience kick-started her interest in developing student entrepreneurship [2:45]
Andrea explains that kids develop lifelong money tendencies at age six or seven. [5:33]
How Andrea's organization, Pockets Change, evolved [6:55]
How Pockets Change uses hip hop pedagogy to engage kids, help them understand themselves and address money shame [11:27]
Andrea describes the "Money Buddies" concept and how it helps break down money taboos. [13:29]
Moving past the notion of being "good" or "bad" with money and seeing it simply as a tool [15:12]
How a Money Buddy helped a six-year-old overcome her dichotomous financial thinking [16:38]
Andrea and I discuss how parents can prepare for "uncomfortable conversations" about money to help their kids. [17:17]
Moving from the concept of "good" versus "bad" spending to spending that is either for "something I value" or "something I don't value" [19:54]
Andrea explains how she bridges the gap between schools and parents. [23:43]
Understanding each family member's money personality can be helpful in times of crisis. [26:59]
How Andrea's approach to money learning has changed in light of the pandemic [28:48]
Andrea shares some ideas about how she and her fellow Pockets Change facilitators are teaching online and interjecting some "lightness" during these unprecedented times. [30:30]
The relationship between money empowerment and resilience [35:45]
Making time and space for money conversations [36:19]
Andrea's advice to her students and what she has learned in return [37:13]
The three most influential people in Andrea's life when it comes to money [38:11]
Talking about money early and often [40:05]
Andrea's money-smart book recommendation [40:46]
Chatting with Andrea about money via social media, the web and email [42:22]
How to find out your money personality to begin the financial literacy conversation with your kids [42:47]
If you liked this episode …
Wanting to dive deeper into the concepts of money conversations and practical financial literacy? Mom and award-winning educator Tabatha Thurman addresses making finance personal on her episode of The Art of Allowance Podcast.
Please subscribe
If you like this podcast, then please give us a review and subscribe to the show. The Art of Allowance Podcast is available on iTunes, Spotify, Stitcher or Radio Public. Subscribing is free, and it will help me produce more enriching content for you to enjoy. Thanks!
You might also want to check out The Money Mammals, our program to get your children excited about money smarts when they're young. Until next time, I wish you and your family well as you journey forth.
Thanks for listening.
John