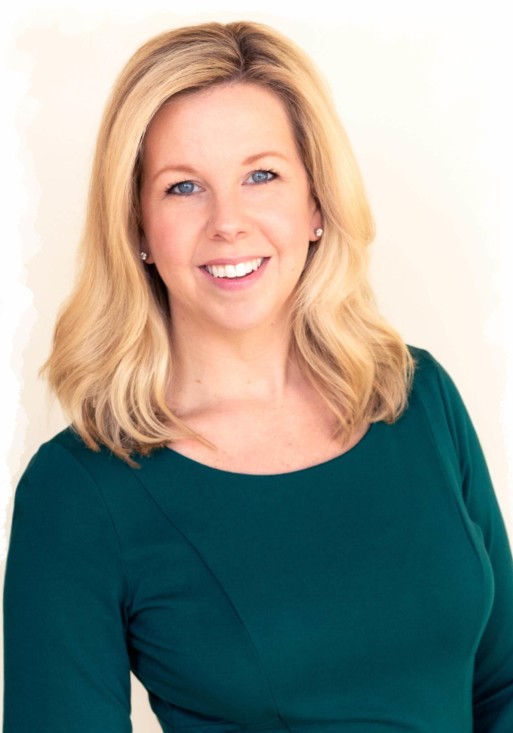 "I think it's okay to let your kids make mistakes because that's how we learn."
— Cameron Huddleston
Is there a case for tying chores to allowance?
If so, then Cameron Huddleston will make it. Cameron is an award-winning journalist with more than 18 years of experience writing about personal finance. Her work has appeared in and on Kiplinger's Personal Finance, Business Insider, Chicago Tribune, Forbes, MSN, Yahoo and many more print and online publications. She also is a mom of three and is married to an economist.
During this episode, Cameron and I address not only the great allowance and chore debate but also the taboo nature of financial conversations and how to help parents feel comfortable talking with their children about money. We also discuss how "adult kids" can open up a dialogue with their parents about finances and possessions, the subject of Cameron's new book, Mom and Dad, We Need to Talk: How to Have Essential Conversations with Your Parents About Their Finances. Cameron's case for linking chores and allowance underscores the varying viewpoints I like to feature on this podcast and highlights the need for parents to craft their own Art of Allowance based on multiple perspectives and their family's values.
Links (From the Show)
Show Notes (Find what's most interesting to you!)
A little about Cameron and her personal finance journalism career [2:35]
Why is money a taboo topic? [3:52]
Should you tell your child what you make? [5:28]
How do we deal with "Keeping up with The Joneses" conversations? [7:54]
Saying "no" to your child in an age-appropriate way [9:45]
How Cameron, a money expert, set up a system for her kids that links allowance to chores [13:56]
A debit card's impact on Cameron's "natural saver" [18:19]
How Cameron used "The Waiting Period" to guide her son's spending behavior [21:17]
Cameron's own experience influences her thoughts on her kids' making money mistakes while they're young [26:25]
Cameron and I discuss her tying allowance to chores and whether there's been any conflict as a result. [30:17]
Musings on the family's "dish system" [35:31]
Cameron's acknowledgement that each family will have its own Art of Allowance [38:14]
Is discussing money with your kids too stressful? [40:48]
Cameron's interpretation of money empowerment [43:26]
Devoting time to having money conversations [44:04]
The relationship between gratitude and satisfaction [45:26]
"Just be nice to people." [46:16]
Why a personal finance writer doesn't have a book recommendation for youth money smarts [47:43]
Cameron's new book, Mom and Dad, We Need to Talk: How to Have Essential Conversations with Your Parents About Their Finances [48:15]
What adult kids need to know about discussing finances and possessions with their parents [49:37]
Cameron's wish for parents to feel comfortable talking with their kids about money [55:13]
If you liked this episode …
Interested in another take on tying chores to allowance? Author David Owen shares why he believes allowance and chores shouldn't be linked. Give our conversation a listen beginning at 43:54.
In the mood for more? David and I also discuss learning financial lessons in a low-stakes environment, echoing Cameron's ideas on kids' making money mistakes. You can listen in at 24:18 for his thoughts.
Please Subscribe
If you like this podcast, then please give us a review and subscribe to the show. The Art of Allowance Podcast is available on iTunes, Spotify, Stitcher or Radio Public. Subscribing is free, and it will help me produce more enriching content for you to enjoy. Thanks!
You might also want to check out The Money Mammals, our program to get your children excited about money smarts when they're young. Until next time, I wish you and your family well as you journey forth.
Thanks for listening.
John