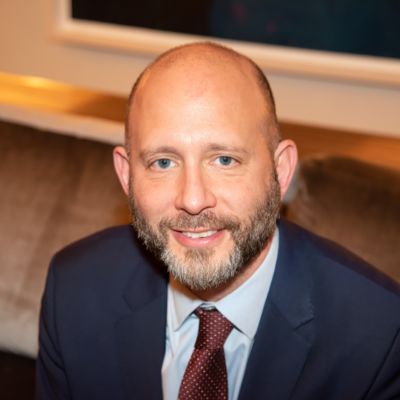 "It is insane that we are teaching kids first and foremost to be consumers and then maybe citizens later."
— Josh Golin
Is it possible to protect our kids from rampant consumerism in a social media age?
Josh Golin, now Executive Director of the Campaign for a Commercial-Free Childhood (CCFC), has many recommendations to protect kids from both the obvious and subtle pitfalls of materialism and social media. Josh found his calling as a CCFC intern in 2003 and has been with the organization ever since. Most recently, as Associate Director, he was organizing campaigns and developing communications strategies. Josh has appeared on Today, NPR and Fox & Friends, and he has been quoted in publications including The New York Times and The Washington Post. His writings on the commercialization of childhood have been featured in many media outlets as well. He and his wife, Jennifer, are doing their best to raise their daughter, Clara, commercial-free.
Links (From the Show)
Social media resources
CCFC on the web
Josh's book recommendation: The Case for Make Believe by Susan Linn
The Art of Allowance Podcast shorts
Show Notes (Find what's most interesting to you!)
How Spy Kids led Josh to the CCFC [3:09]
What is a commercial-free childhood? [7:07]
The dangers of screen media [9:30]
Do good and bad media exist? Are they actually one in the same? [11:37]
How we should think about screen time and its effect on our kids [12:43]
The business model of children's media may be more detrimental than screen time. [14:08]
Acknowledging that this moment is extraordinary (due to the COVID-19 pandemic), how can parents practically deal with addressing their children's media watching? [15:51]
How a little bit of pain now to help your child engage off-screen will provide so much gain in the long run (and overcome the false dichotomy that we're either on the floor playing with our kids or they're becoming zombies in front of screens) [17:10]
Is raising a child commercial-free actually a challenge? [19:32]
Finding parents who share your values is important. When we "parent together," we parent better. [20:39]
Don't be afraid to speak up in defense of your desire to keep commercialism and materialism at bay. [23:40]
TikTok and violations of the COPPA laws [25:41]
How the CCFC took on YouTube to help protect our kids [28:39]
Josh explains the landscape that contributed to why I created The Money Mammals. [32:56]
Even with wonderful programming like Sesame Street, commercialism is rampant and targeting our children. [35:39]
Many apps for kids are designed to manipulate them in shocking ways to encourage spending money. [37:58]
The rabbit hole of social media [40:50]
Josh talks about the money conversations he has with his daughter. [46:30]
Media exposure and materialism [50:19]
Money as a tool instead of an end [52:39]
The importance of play starts early. [53:24]
Josh's advice to his daughter regarding social justice [54:46]
Advertising and citizenship [55:58]
Josh's book recommendation [58:10]
Finding Josh and the CCFC on the web [59:44]
Getting involved with the CCFC and sharing its resources [1:00:55]
If you liked this episode …
Looking for more ways to help your children combat consumerism? Tim Kasser, an Emeritus Professor of Psychology at Knox College and former CCFC board member, offers an insightful introduction to materialism and its effects on well-being. Specifically, he discusses how to acknowledge materialistic tendencies while not allowing them to run rampant.
Wanting to explore alternative allowance programs like the one Josh uses with his daughter? Author David Owen and I have a candid conversation about family financial systems, including allowance structure and control.
Please subscribe
If you like this podcast, then please give us a review and subscribe to the show. The Art of Allowance Podcast is available on iTunes, Spotify, Stitcher or Radio Public. Subscribing is free, and it will help me produce more enriching content for you to enjoy. Thanks!
You might also want to check out The Money Mammals, our program to get your children excited about money smarts when they're young. Until next time, I wish you and your family well as you journey forth.
Thanks for listening.
John