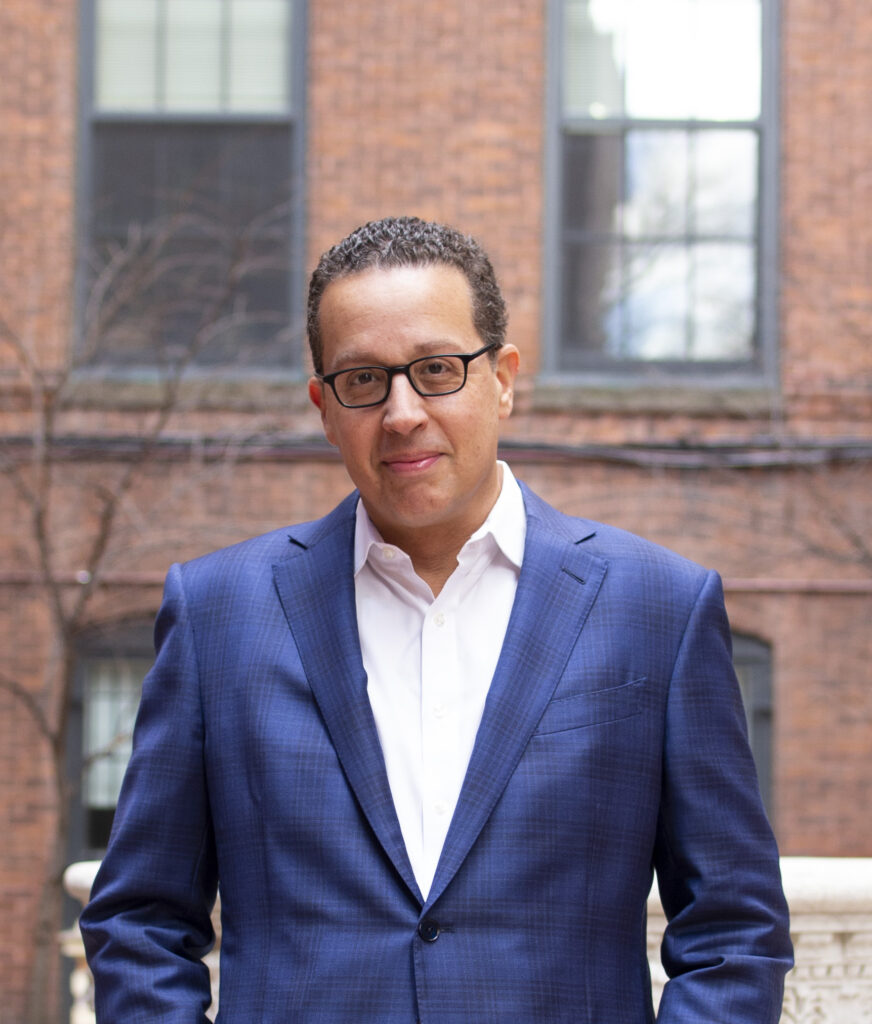 "There is no such thing as a stupid question. There is no such thing as an unwelcome question. And when it comes to this context of thinking about and shopping for higher education, [you] should feel entitled to way more information than what these schools often provide. […] Showing yourself as a person of above-average curiosity when interacting with these institutions actually makes you attractive."
– Ron Lieber
What are the criteria families should follow during the college search process?
Author and journalist Ron Lieber outlines three key points and frames them in terms of the larger money conversation during this episode of The Art of Allowance Podcast. A father of two and a fan of family finance, Ron has been the "Your Money" columnist for The New York Times since 2008. Before coming to The Times, he wrote the "Green Thumb" personal finance column for The Wall Street Journal and was part of the startup team at the paper's Personal Journal section.

Ron's book The Opposite of Spoiled: Raising Kids Who Are Grounded, Generous, and Smart About Money was an instant New York Times and Wall Street Journal bestseller when it was released in 2015. (It is also referenced and listed as suggested reading within my own book for parents, The Art of Allowance: A Short, Practical Guide to Raising Money-Smart, Money-Empowered Kids.) His newest book, The Price You Pay for College: An Entirely New Roadmap for the Biggest Financial Decision Your Family Will Ever Make, is now available. I am a fan of Ron and his work, and I hope you will be too after this illuminating conversation.
Links (From the Show)
Resources and individuals mentioned
Ron's work
Ron on the web
Show Notes (Find what's most interesting to you!)
A little about Ron [3:01]
The three things most students are looking for in a college [4:17]
Addressing the messages your kids may be hearing from their friends' parents about paying for college [7:40]
The importance of transparency in the family money conversation [11:36]
Talking about money with your kids [12:36]
Mentorship matters; in fact, it's a big driver of the value your kids can get from college. How can you find the best schools for this? And what the heck is "The lasagna test?" [15:07]
Using the Common Data Set that almost every institution publishes (Shame on those who don't!) in order to find out which ones give generously in terms of aid [20:02]
Finding the right fit from transactional to transformational when looking for a college [23:47]
Understanding why college costs are so high even though many students are paying nowhere near full price [26:47]
Why higher education is so costly (Hint: It's not because of the rock walls and lazy rivers!) [29:48]
Are selective institutions a good value? [33:47]
How might the pandemic affect colleges and their pricing going forward? [35:13]
Do UGMA accounts impact merit aid decisions? [36:57]
Strategies to help parents of preschool kids begin saving for college [37:22]
Is it a good idea for kids to attend community college for two years in order to secure a credential at a discount? [39:01]
Where are college professors sending their kids to school? [40:38]
Asking good questions: the importance of this act in life and during the college search [41:34]
Finding Ron on social media and the web [42:30]
If you liked this episode …
Interested in more information on college funding and financing? My conversation with Certified College Financial Consultant David Flores Wilson covers many college search hot topics, including researching schools, identifying types of aid and deciphering those pesky acronyms (such as CSS, EFC and FAFSA).
Wanting to dive deep into the college admissions process waters? Admissions coach and scholarship strategist Pam Andrews offers advice on beginning the college conversation, filtering and finding schools as well as determining parent and student contributions.
Please Subscribe
If you like this podcast, then please give us a review and subscribe to the show. The Art of Allowance Podcast is available on iTunes, Spotify, Stitcher or Radio Public. Subscribing is free, and it will help me produce more enriching content for you to enjoy. Thanks!
You might also want to check out The Money Mammals, our program to get your children excited about money smarts when they're young. Until next time, I wish you and your family well as you journey forth.
Thanks for listening.
John