With Guest Tom Henske
Tom Henske is a Certified Financial Planner and Financial Advisor to many affluent clients in New York City, and he leverages his wealth of fiscal knowledge to impart quite important lessons in financial literacy to his kids. Tom shares lots of wisdom in this episode, including interesting ways to use matching to teach your children money values, a new bedtime ritual you may want to consider and cryptocurrency allowance (seriously). Oh, and for you soccer fans out there, Tom also helped the Virginia Cavaliers men's soccer team win a national title.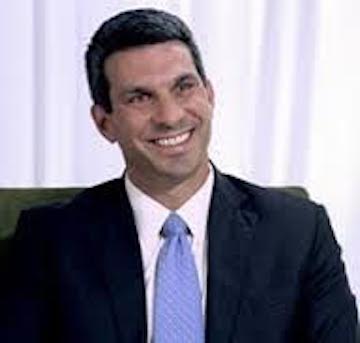 "You will pay now, or you will pay later. But you will pay. In anything that is worth having in life, it doesn't come easy."
-Tom Henske
Here are just some of the subjects we discuss:
When the money spigot can always be on, how do you teach money smarts?

Why one of your first conversations as a CFP or a financial advisor should be kids' money smarts

Why the classroom setting isn't the best place for money smarts to thrive

The four most important lessons for a young child to learn about money smarts

Why the transparent jar matters

Why you can't get too basic

How Tom set up his 7-year-old's allowance

FamilyMint

: the virtual allowance program Tom used

Survey of the States

: Find out the financial literacy requirements in your state. (Hint: They're not pretty.)

Learn a new bedtime ritual that will help your children grasp key financial concepts.

Institute a match to incentivize kids to use their Share jar money.

Tom's advice about how to use matching to teach children the money values you want them to learn is wonderful. If you listen to nothing else, then listen to this section (31:00).

I will donate $100 to the classroom of your choice via

DonorsChoose

. (Just message me on

Facebook

.)

Learn a creative way to answer the question, "How much money do you make, Dad?"

Another book recommendation: Raising Financially Fit Kids, Revised by Joline Godfrey
I hope you enjoyed this episode of
The Art of Allowance
Podcast. If you did, then I think you might like
my conversation with Bill Dwight
, another dad of older children who offers a unique perspective.
Please subscribe to our show to allow me to have additional conversations with parents and discover new ideas to help us all raise money-smart, money-empowered kids.
You can find out more about our movement at themoneymammals.com/aoa
as well as
download a sample
or get a copy of my new book, The Art of Allowance. You might also want to check out
The Money Mammals
, our program to get your children excited about money smarts when they're young. Until next time, I wish you and your family well as you journey forth. Thanks for listening.