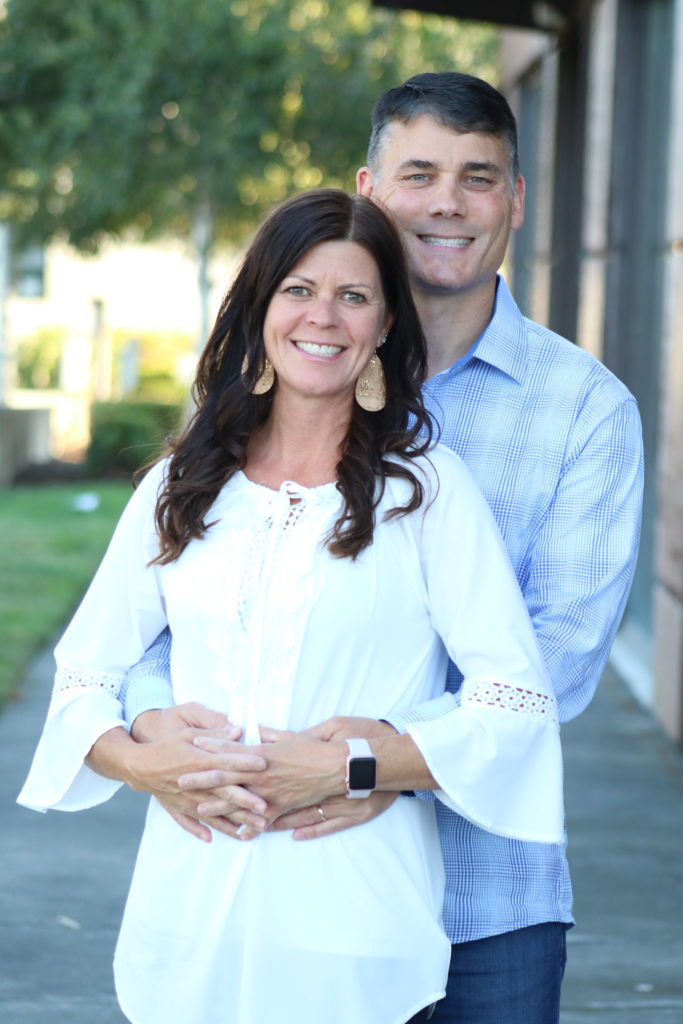 Are you looking for ideas to incorporate into your allowance program?
Then you'll enjoy my conversation with Mark and Kimberlee Barnes, "The Not So Perfect Parents." Mark and Kimberlee are both educators — Mark is a school administrator, and Kimberlee is an elementary technology specialist.
"If you don't have a plan, you're going to end up where you are."

— Kimberlee Barnes
In this episode, they discuss their implementation of The Art of Allowance program with their family of four — three boys and one girl. True to the purpose of my book and this podcast, they share their struggles and successes on the road to raising money-smart kids. You'll see how they've made the program their own, and I hope you'll find more than a few takeaways that you can implement in your own allowance program.
SHOW NOTES (Find what's most interesting to you!)
Mark and Kimberlee as self-proclaimed "Not So Perfect Parents" [1:59]
What drove Mark and Kimberlee to teach their kids money smarts [5:15]
Mark and Kimberlee recall the minimal teaching, limited discussion and family conflict regarding money that they experienced growing up. These financial encounters (or lack thereof) underscore the importance of conversation. [7:14]
Why our parents get a pass and why we don't when it comes to teaching our children about money. [9:43]
Mark and Kimberlee explain their Art of Allowance setup (including a detailed cash breakdown). You'll want to listen to the clarity. [11:02]
Kimberlee remembers her kids' "big eyes" when she and Mark first announced the family's allowance plan. The Barneses also discuss the importance of context when understanding an allowance and explaining it to others. [13:04]
How the Amazon Cart fits into Mark and Kimberlee's version of The Waiting Period [15:29]
Kimberlee describes the family's growth mindset, a concept pioneered by Carol Dweck in her book Mindset: The New Psychology of Success [17:24]
How Mark and Kimberlee handle birthdays and how this approach has freed up family time [17:39]
Mark and Kimberlee's thoughts on eating out [18:34]
Clothing purchases in the Barnes household [19:29]
Creativity and the Chick-fil-A app: how the Barneses' children's thinking has changed since their own money is now on the line [19:56]
Coming of age: how and why Mark and Kimberlee decided to transition their oldest child to a debit card [25:10]
The value of adding friction to online purchases from sites like Amazon [28:34]
Mark and Kimberlee explain how their previous envelope method prepared them for The Art of Allowance system. [29:39]
Kimberlee discusses how the Share jar improved her family's holiday season. [32:04]
Mark talks about how he began a conversation with one son about compound interest and investment despite not feeling like an expert on these topics. Be sure to check out the compound interest graphic that he mentions. [34:44]
Mark explains how his oldest son has naturally moved on from an allowance. This is similar, as I reference, to podcast guest David Owen's experience. (See below for more detail.) [38:33]
Matching and the car conundrum [39:12]
I almost forgot to ask the Barneses about chores and allowance! (Bad podcast host!) Luckily Kimberlee reminded me! You'll definitely want to hear her reasoning for not linking the two. [42:08]
A rotating chore list! What a great idea (that is, of course, not tied to an allowance)! [43:29]
The Barneses and I discuss the difficulties of developing effective punishments, specifically their aborted attempt to reduce intrafamily "put downs" via fines. [44:14]
The importance of one-on-one time [47:18]
Money empowerment and intentionality (The Barneses mention YNAB., a personal budgeting program.) [49:06]
Kimberlee describes the big "eye openers" that occur when her kids shop with her and realize how much feeding a family of four actually costs. [51:34]
Why Mark and Kimberlee try not to ever say, "We can't afford that." [53:34]
Avoiding dependence on two salaries [54:33]
The PAINT (partnership, awareness, intentionality, new learning and tithing) acronym [56:34]
The power of a growth mindset [59:27]
Intentionality and Levi Lusko's concept of "dying empty" [1:00:22]
Not drifting through life [1:02:01]
Mark and Kimberlee's recommendations: The Art of Allowance, The Three Big Questions for a Frantic Family, The Dad Edge podcast, ChooseFI's podcast, The His and Her Money Show and The Side Hustle Show [1:03:17]
Mark and Kimberlee invite you to explore and share their blog [1:05:00]
Another interesting idea — special trips away when each child turns ten [1:05:59]
If you liked this episode…
Wanting to know more about The Dad Edge podcast? (That's where Mark found The Money Mammals and discovered The Art of Allowance.) Host Larry Hagner has appeared on this show, and in his episode he discusses the concept of The Breakthrough Allowance as well as raising money-empowered kids.
Looking for another allowance system perspective? Although Mark and Kimberlee follow the directive from The Art of Allowance requiring money to be deposited into certain jars, The First National Bank of Dad author David Owen makes the case for more autonomy.
If you like this podcast, then please give us a review and subscribe to the show. The Art of Allowance Podcast is available on iTunes, Spotify, Stitcher or Radio Public. Subscribing is free, and it will help me produce more enriching content for you to enjoy. Thanks!
You might also want to check out The Money Mammals, our program to get your children excited about money smarts when they're young. Until next time, I wish you and your family well as you journey forth. Thanks for listening.