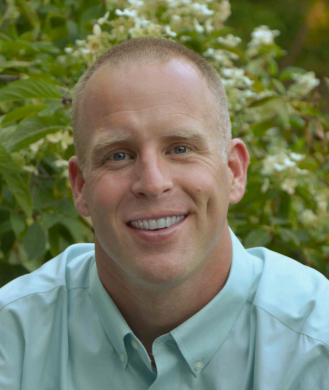 "My advice I've been giving since I was a 22-year-old pool manager out of college to my lifeguards is, 'Open a Roth IRA with that summer job money. Even if it's […] 50 bucks, just get started.'"
– Gene Natali
What do a free lunch and a Roth IRA have in common?
My latest guest (and clear contender for The "Metaphor of the Year" Award), Gene Natali, will enthusiastically educate you. Prior to serving as the CEO and CFA of Troutwood, a financial technology company, Gene spent 17 years working with large pension funds and institutional investors. He is an award-winning author who has key-noted investment and education conferences across the country and spoken in over 500 high school and college classrooms. Gene is a Chartered Financial Analyst (CFA) and holds a bachelor's degree in Economics from Allegheny College as well as an MBA with a concentration in finance from Carnegie Mellon University. He is also a board member of CFA Society Pittsburgh, a part-time lecturer at the University of Pittsburgh and an Executive in Residence at Penn State Behrend. Gene resides in Pittsburgh with his wife, four children and (not to be forgotten!) chocolate lab.
Links (From the Show)
Resources mentioned

My recent article on "The Age of Self-Sufficiency"
The Council for Economic Education's Survey of the States
Rating sites I have used with my family during our own college search process:

Gene's work
Gene's book recommendations
Show Notes (Find what's most interesting to you!)
Gene's elevator pitch introduction [2:50]
Raising money-smart kids in what I refer to as "The Age of Self-Sufficiency" [6:28]
When it comes to teaching our children money smarts, it's okay (and even encouraged) to start with "I don't know." [9:34]
The demise of the traditional pension fund has created a new world for parents who MUST talk to their kids about money. [9:53]
The importance of small steps and giving up control [13:26]
Gene provides us with a simple timeline to explain why we often miss opportunities to save (and why we need to break the taboo hanging over money conversations). [14:11]
We must consider the opportunity cost of college since the continued price increases don't match the ROI. [18:26]
An alma mater is no longer the most important piece of information on a resume. [22:10]
Starting a Roth IRA for a high school student who is earning employment income is an essential way to begin investing. [25:49]
We need to help our children create their own retirement income to replace defined benefit programs (like pensions) that only 1% of their generation will have. [28:26]
Being brave enough to ask questions [33:13]
"You don't get time back." (If there's a sentiment that underscores the importance of this episode, then this is it.) [34:42]
The real danger of credit card interest rates: what Gene calls "opportunity lost" [37:39]
Advice for parents looking to take the next step [43:29]
Gene's definition of the term "money empowered" [45:08]
The Natali family chore chart (Gene is another proponent of tying chores to allowance.) [45:27]
"The best version of you is you." [47:23]
The simplicity of saving [47:58]
Gene's book recommendations (including his family's nightly quarantine activity) [48:34]
Finding Gene on the web [49:53]
Gene's Number One ask for listeners [50:17]
If you liked this episode …
Still wrestling with the idea of giving up control of your kids' spending? Financial advisor turned speaker Ellen Rogin breaks down her family's allowance system and explains why giving children control of their own money matters. You can also view one of our podcast shorts on this topic.
Wanting more information on a system like Gene's, in which chores are tied to an allowance? Personal finance journalist Cameron Huddleston discusses how she set up a system for her kids that links allowance to chores. Be sure to tune in at 13:56 for all the details.
Please Subscribe
If you like this podcast, then please give us a review and subscribe to the show. The Art of Allowance Podcast is available on iTunes, Spotify, Stitcher or Radio Public. Subscribing is free, and it will help me produce more enriching content for you to enjoy. Thanks!
You might also want to check out The Money Mammals, our program to get your children excited about money smarts when they're young. Until next time, I wish you and your family well as you journey forth.
Thanks for listening.
John