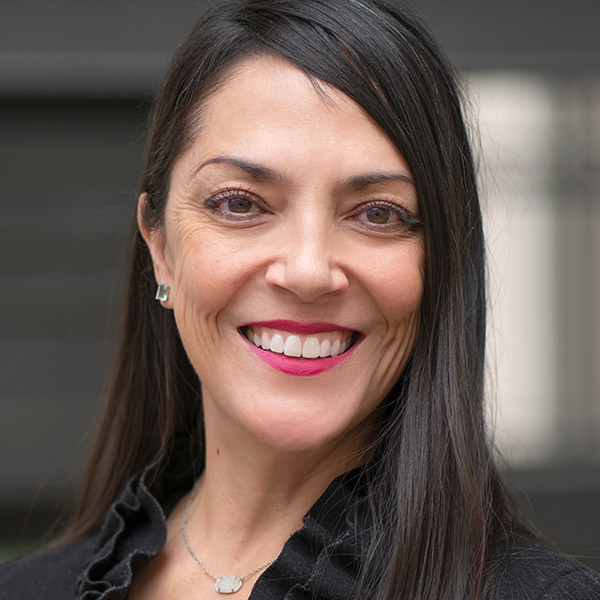 "Our biggest gap [in financial well-being] is consistency."
– Courtney Moran
What is the key to teaching money smarts in credit unions, families and schools?
According to Courtney Moran, the answer is consistency. Courtney joined the Cornerstone Credit Union Foundation in 2004, becoming its Executive Director in 2009. Previously, she worked in the financial services industry in areas ranging from operations to marketing. In her role at Cornerstone, Courtney promotes financial education among credit unions, educators and partner organizations. She also oversees the Foundation's grants and scholarships. Both a Credit Union Development Educator (CUDE) and an International CUDE, Courtney is a Certified Credit Union Financial Counselor through the Credit Union National Association's FiCEP program. She served on the National Credit Union Foundation board and was a member of the Advisory Council and Outreach Committee for Biz Kid$. Courtney was also recognized as a Credit Union Rock Star by Credit Union Magazine in 2014.
Links (From the Show)
Institutions and resources mentioned
Courtney's recommendations
Connecting with Cornerstone
Show Notes (Find what's most interesting to you!)
Courtney's banking background and her current role at the Cornerstone Credit Union Foundation [3:05]
Courtney defines financial capability, financial well-being, financial health and financial wealth and explains why financial literacy isn't a particularly useful term. [4:43]
The benefits of financial wellness go beyond just money. [11:24]
The benefits of financial wellness for credit union employees [13:06]
Courtney and I examine the issues around teaching financial literacy, such as money shame and a lack of confidence. [15:45]
The verbal gymnastics of financial literacy "requirements" in schools [18:58]
Courtney's journey to help bring financial literacy to Texas schools – from kindergarten through high school [19:36]
Courtney and I discuss the idea of a financial literacy passport, inspired by Oklahoma's financial literacy program in schools. [25:41]
What a reality fair is and why your kids should participate in one [27:49]
Why are credit unions so invested in helping their members get money-smart? [35:52]
The biggest gap in the financial capability chain is consistency. [38:23]
What lessons Courtney plans to bring to her experience of raising her own daughter [43:01]
Courtney's interpretation of the term "money empowered" [48:19]
The importance of bedtime routines, weekend brunch, college funds and wedding funds [48:43]
Existing with purpose [50:05]
Courtney's go-to mantra [50:54]
Courtney's rule-breaking money-smart resource recommendations [51:21]
Connecting with Cornerstone [53:49]
Seeking out local credit unions and their resources [54:43]
If you liked this episode …
Interested in the theory behind financial well-being? University of Wisconsin-Madison researcher Elizabeth Odders-White co-authored the most comprehensive youth financial literacy research review to date, and she brings her incredibly thoughtful approach to our conversation.
Searching for more information on reality fairs? During her appearance on The Art of Allowance Podcast, award-winning financial literacy educator Tabatha Thurman explains the power of these events in teaching practical financial literacy.
Please Subscribe
If you like this podcast, then please give us a review and subscribe to the show. The Art of Allowance Podcast is available on iTunes, Spotify, Stitcher or Radio Public. Subscribing is free, and it will help me produce more enriching content for you to enjoy. Thanks!
You might also want to check out The Art of Allowance Project, our reimagined program to get your children excited about money smarts at any age. Until next time, I wish you and your family well as you journey forth.
Thanks for listening.
John