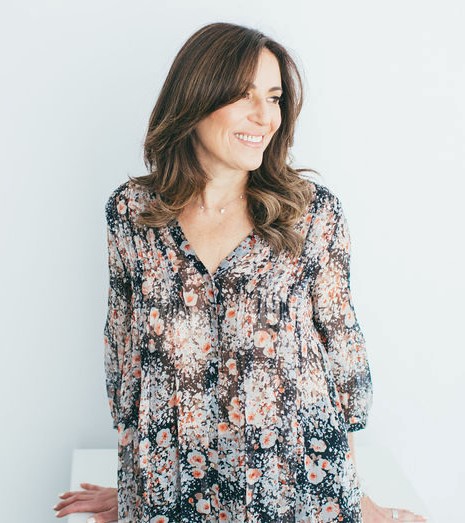 "Try to use [your] values to guide and prioritize financial decisions."
— Robin Taub
How can parents incorporate family values into the money conversations they're having with their kids?
Robin Taub offers several strategies during her second appearance on The Art of Allowance Podcast. A Chartered Professional Accountant (CPA, CA) by training, Robin began her career at KPMG, transitioned into real estate and then landed in the complex world of derivatives marketing at Citibank Canada. Today, she's an author and a professional speaker. Robin lives in Toronto, where she and her husband have raised two (mostly) money-smart twenty-somethings. She is an avid cyclist, snowboarder, music lover and concert goer. I'm excited to welcome her back for a conversation about her new book, The Wisest Investment: Teaching Your Kids to Be Responsible, Independent and Money-Smart for Life.
Links (From the Show)
A Canadian culture crash course
Money-smart resources

The Values Validator (available for download from Robin's website)

Reaching Robin on the web
Robin's Art of Allowance Podcast shorts
Show Notes (Find what's most interesting to you!)
A refresher on Robin [3:44]
When should parents begin to talk to their kids about money? [5:30]
What do initial money conversations sound like? [6:21]
Loonies and toonies: an introduction to Canadian currency [9:01]
How to keep the Share (or Charitable Giving) jar top of mind [11:11]
The younger children are, the easier you can instill values and habits. [13:22]
Another Canadian culture lesson: Terry Fox [14:22]
Financial literacy apps are tools, not solutions. Kids' frictionless use of money makes parental guidance all the more important. [14:48]
Using enhanced interest to incentivize saving [19:06]
The double-edged sword of compounding [21:46]
Truth bomb: An allowance is your child's money. [23:17]
The budgeting behemoth: You may not need to budget to teach budgeting. However, you must mind your gazintas and gazoutas. [26:30]
"Doing things so that you can sleep at night" [34:34]
Examples of good and bad debt [36:06]
Susan Latremoille's meaning of the word "rich": Live well. Give back. Leave a legacy. [38:36]
The cultural and financial differences between Canada and the United States [40:13]
What if two parents are not on the same page financially? [43:29]
A potpourri of quick thoughts: cryptocurrency [47:27], financial investing apps [48:18], money transfer apps [49:26] and Howard Marks [50:06]
Reaching Robin on the web [50:49]
If you liked this episode …
Need more info. on financial literacy apps for kids? One of my first podcast guests, Bill Dwight, is the founder of FamZoo, the program that Robin and I both reference in this episode. Listen in to learn about this "Virtual Family Bank" and to discover many money-smart teaching techniques (gleaned from Bill's own experiences as a father of five) that you can use with your teenagers, tweens and younger children.
Still trying to figure out how to start values-based money conversations? Then you'll want to bookmark my discussion with Arizona financial coach Kelsa Dickey. Be sure to tune in at 8:04 for her tips on beginning these important conversations with your kids and at 13:47 for her thoughts on value-based decision making.
Looking for a strategy to impart your family values through an allowance system? Then I think you'll enjoy my discussion with Tom Henske, a New York City Certified Financial Planner and Financial Advisor who offers great advice about how to use matching to teach children the money values you want them to learn. This section begins at 31:00.
Please Subscribe
If you like this podcast, then please give us a review and subscribe to the show. The Art of Allowance Podcast is available on iTunes, Spotify, Stitcher, Radio Public and now Amazon Music. Subscribing is free, and it will help me produce more enriching content for you to enjoy. Thanks!
You might also want to check out The Art of Allowance Project, our reimagined program to get your children excited about money smarts at any age. Until next time, I wish you and your family well as you journey forth.
Thanks for listening.
John